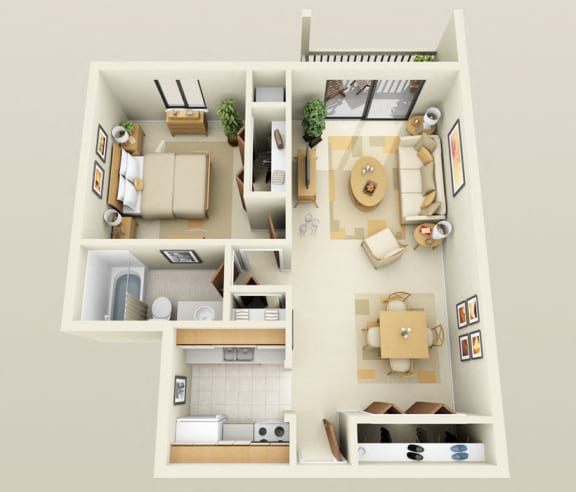 1 Bdrm / 1 Bath, Heat Included
1 Bed
|
1 Bath
|
725 Sqft
Featuring heat included, this apartment has an efficient kitchen to maximize your living space. First floors have walk out patio, and second floors h...ave covered balcony.
1 Bed
|
1 Bath
|
725 Sqft
Featuring a kitchen with everything at your fingertips, and plenty of closet space. First floors feature a walk-out patio and upper floors have a cov...ered balcony.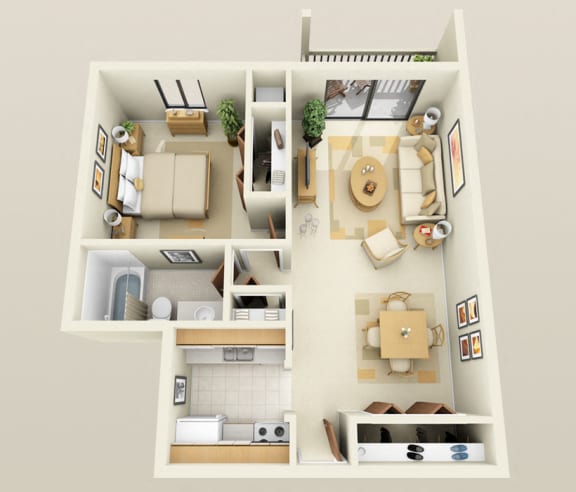 1 Bdrm / 1 Bath, Barrier Free
1 Bed
|
1 Bath
|
725 Sqft
This apartment has all the same benefits of the standard one bedroom, with added accessibility.
$905to - $935
Specials Available
There might be specials available for apartments in this floor plan, subject to their availability and your choice of rental preferences